The Challenge
Your contact center is the heart of your business. It's where your customers first interact with you, so it needs to be running at full capacity, at all times.
But what if your agents are only getting half of the information they need in order to provide that high-quality customer service?
What if they're not sure how to respond?
Or what if they're missing out on important details that could help them resolve issues on the first call?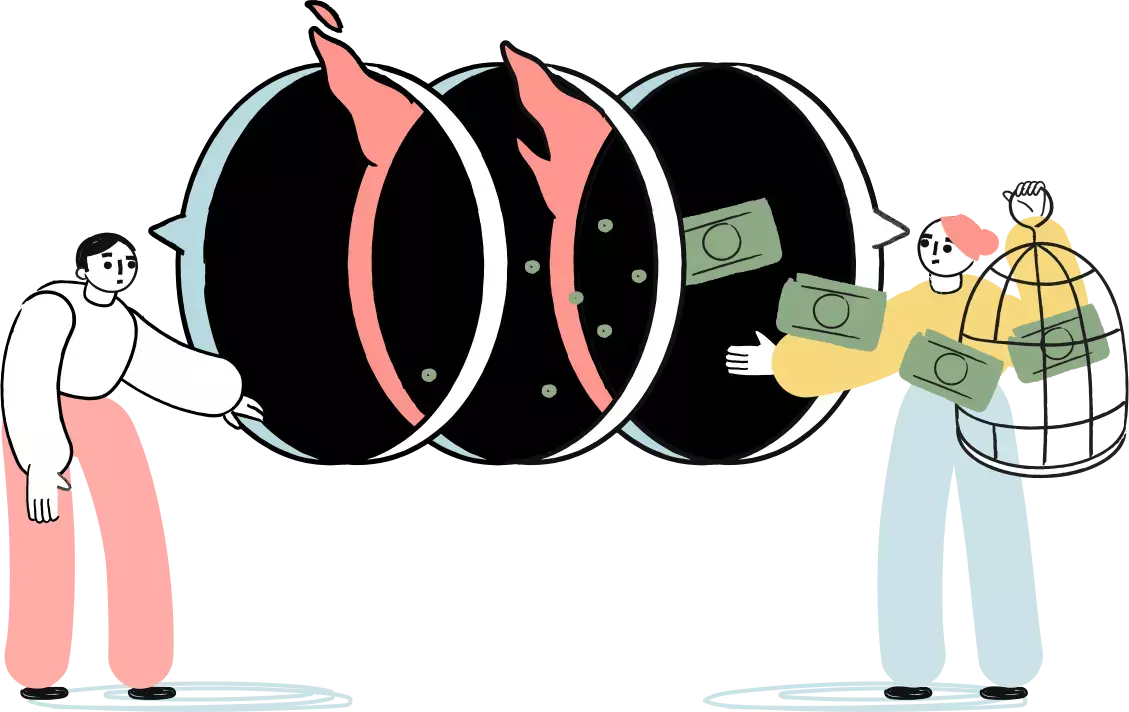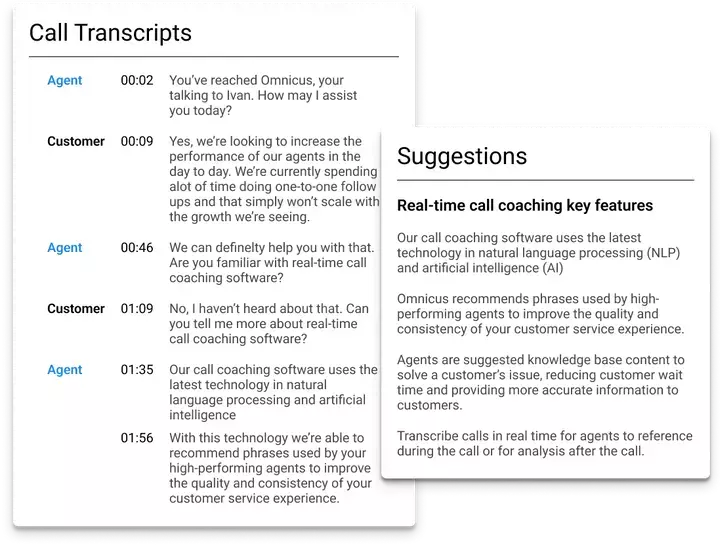 The Solution
With Real-Time Call Coaching, guesswork is a thing of the past.
Omnicus use artificial intelligence and NLP to analyze every call, and then recommend responses instantly to give agents a higher chance of success in resolving customer issues on the first call.
Import your playbooks to Omnicus and get the benefits of:
Recommended phrases used by high-performing agents to improve the quality and consistency of your customer service experience.
Agents are suggested knowledge base content to solve a customer's issue, reducing customer wait time and providing more accurate information to customers.
Transcribe calls in real time for agents to reference during the call or for analysis after the call.
See the Omnicus Call Coaching Software in a personalized demo
Get answers to your questions about Call Coaching Software and how to manage your interactions smoothly and efficiently.
Our experts will guide you through our solution and advise you on how to get the best for your contact center.
Schedule My Demo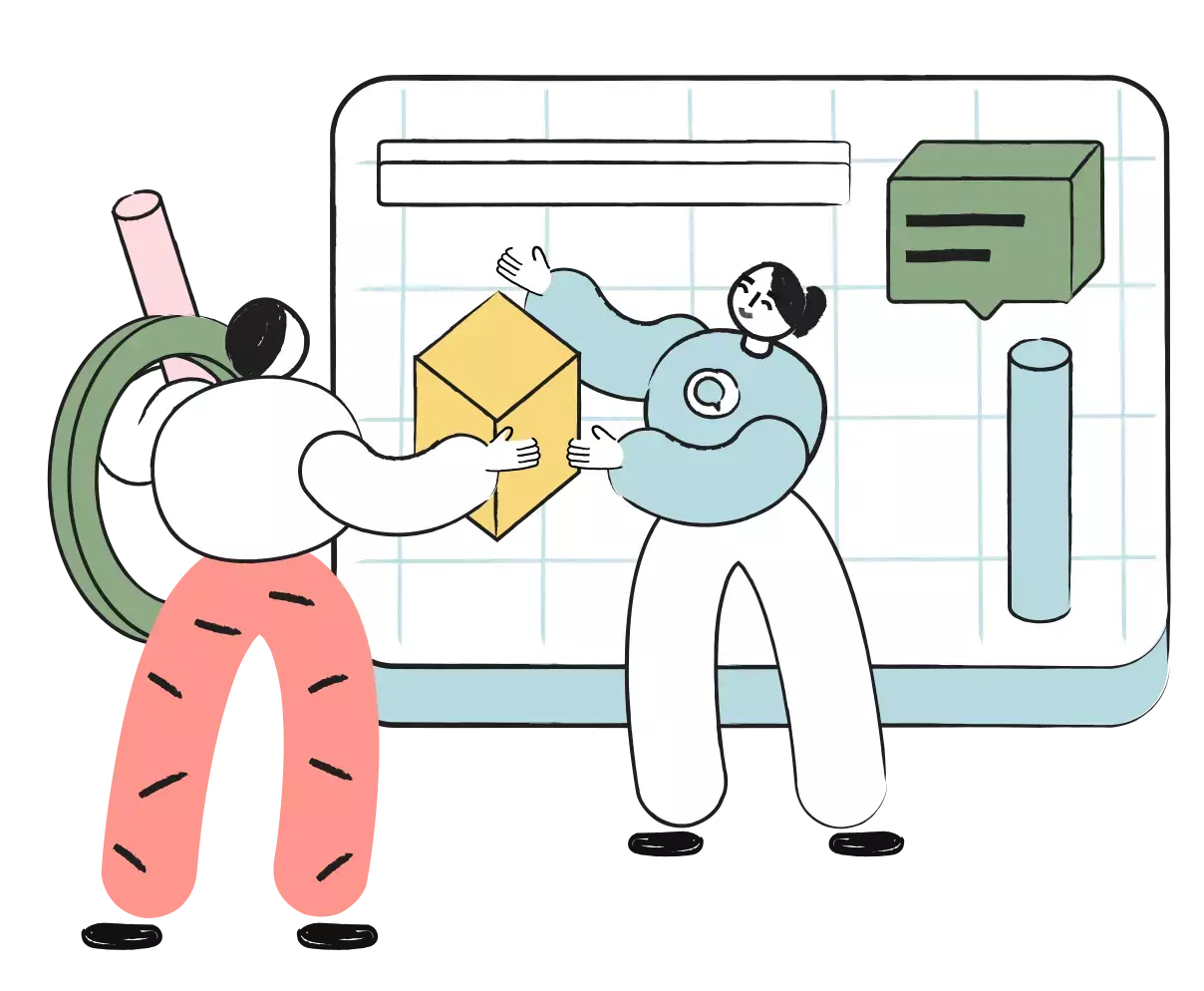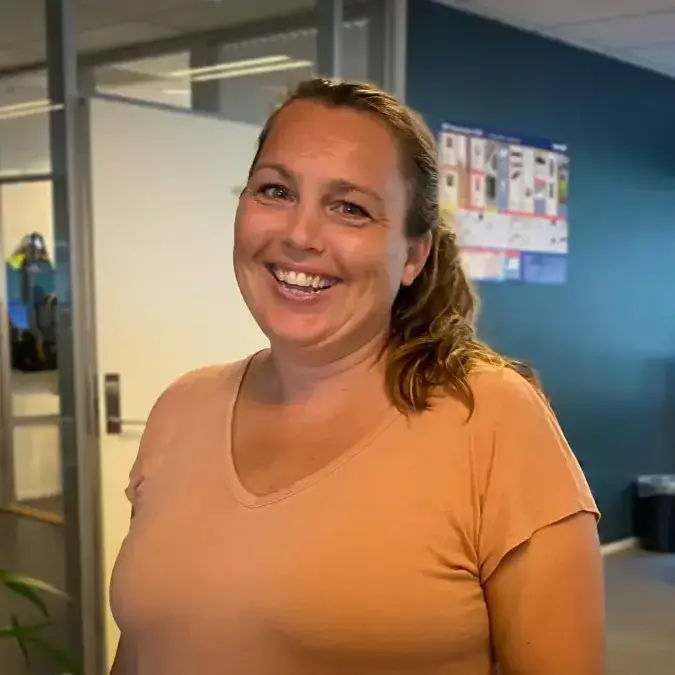 "I simply love how we now have all the information about what our customers want, require, and need, available through the solution provided for us by Omnicus. It has given us just the tool we needed to provide market-leading customer service and experiences."
---
Ane Qvigstad, Head of Maxbo's Contact Center