Product update: Migration to new platform, status page, Live chat updates + More
We've done a lot of work under the hood during february, and it has paid off! We've also released some new features today!
Migration to a new platform
During the first two weeks of february we tuned the Omnicus platform to make your user experience better. Our goal was to increase the response time of the Agent Dashboard.
Bit by bit we made changes during those two weeks, and in week 8 we finished up everything by migrating all our customer data from one environment to another. The result was as we anticipated, and we're pleased with the results.
Launch of a public status page
We're all about transparancy in what we do, and the same goes for delivering our services to our customers. This means that we needed to find a way to publish our service delivery to our customers. So we did just that.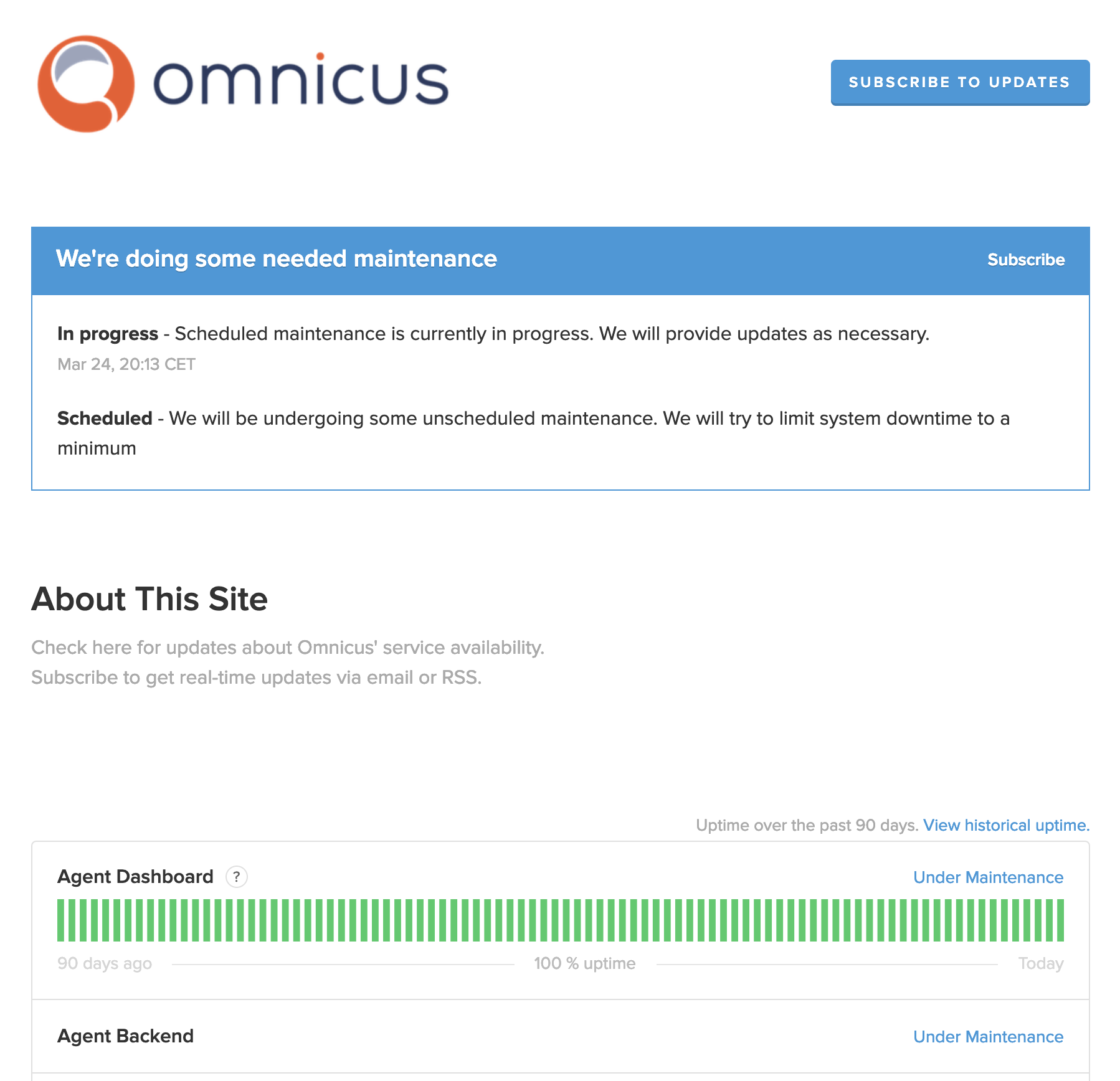 You can visit https://status.omnicus.com at any time to get information about our services and uptime. You can also subscribe to updates via email or rss to get updates as soon as there's something to report regarding our services. We will also published upcoming maintenance from this page – so sign up to be kept in the loop :D
Ticket filter
Added the possibilty to filter the ticket list based on channels as well as queues.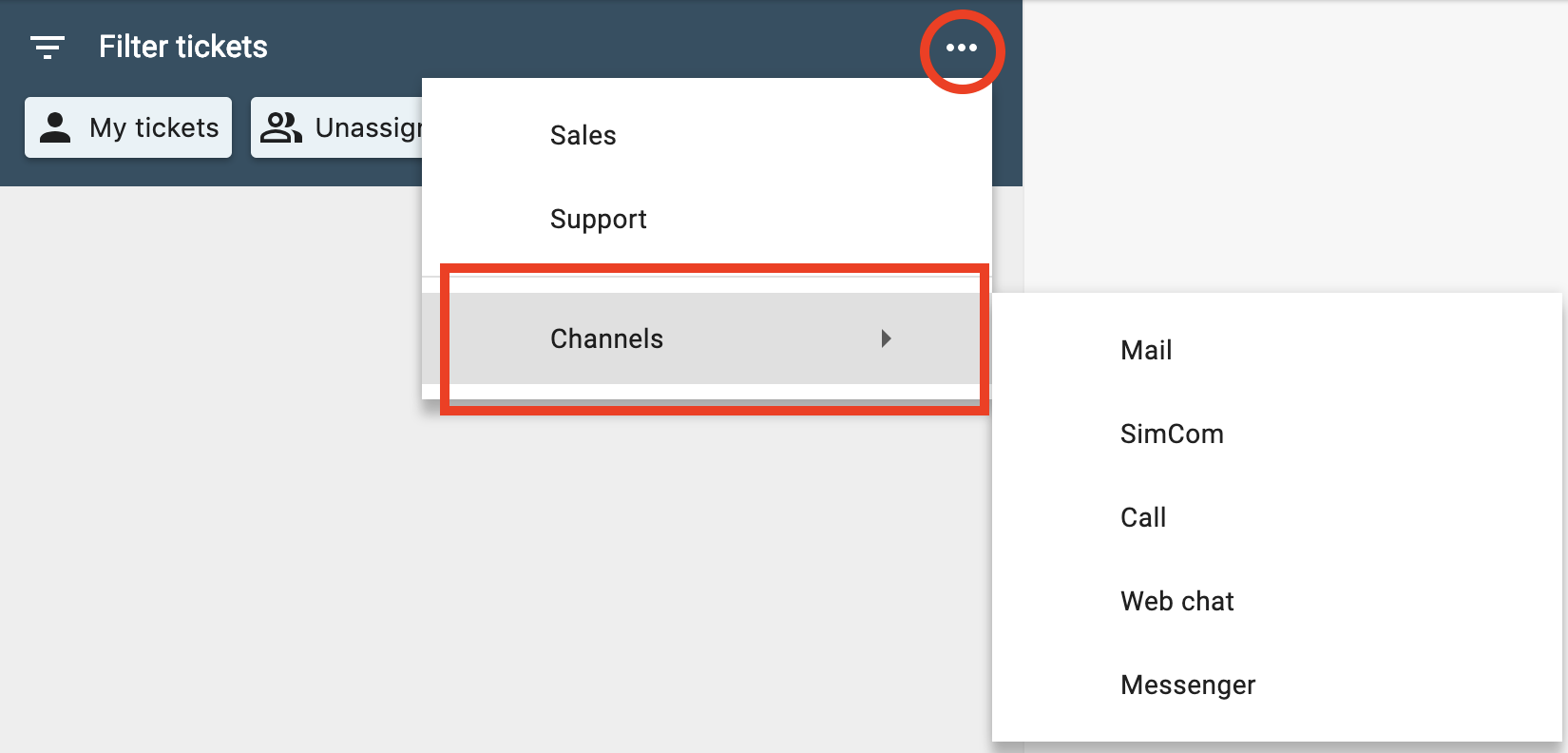 Phone updates
When using the phone channel in Omnicus you now how some new options. We introduced the following this month;
Consultive transfer
Tuned a bit on the ticket information during each stage of a call
Live chat updates
We also did some updates to the live chat widget. Your customers will now have to enter their email and name before starting a chat session with your business. This will help your business increasing the overall service level for your customers and you'll always know who you are chatting with.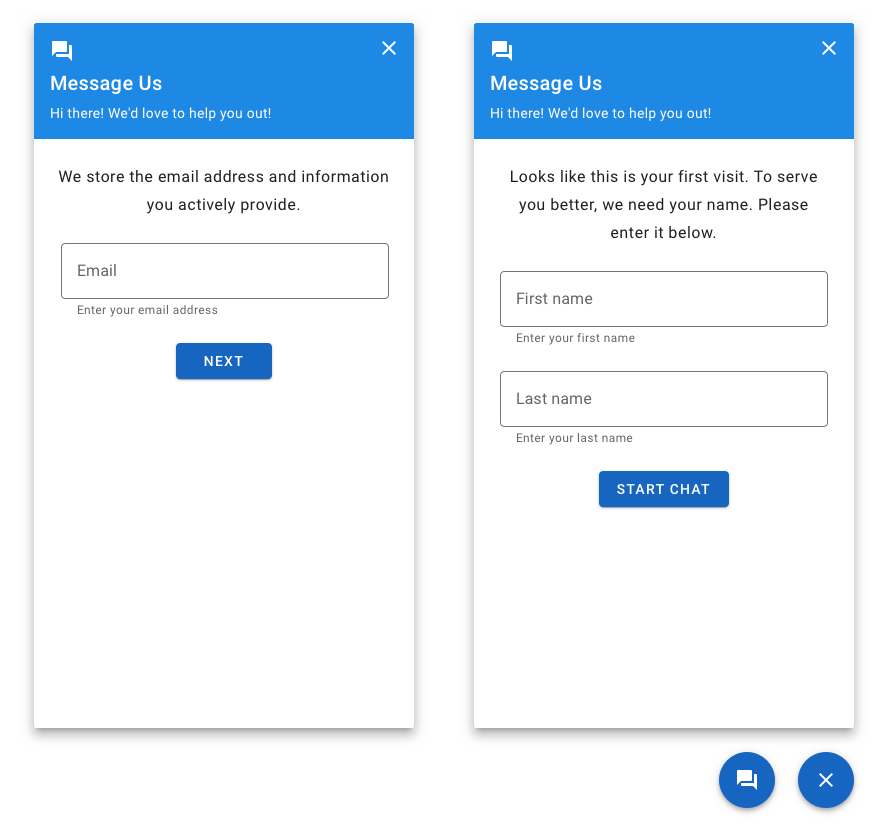 Chat attachments
Your customers are now able to upload attachments in Live chat from your webpage. The same goes for your support agents; they can now send attachments via Live chat or Facebook messenger to your customers in real time.

Email updates
You can now choose to append original email to auto-reply messages on ticket creation.
You can now append ticket id as a parameter in the email signature
Under the hood updates
As always, we've done some maintenance under the hood which you'll never see, and some small bugfixes as well.
Need any help with Omnicus?
New to Omnicus? Get a full tour of the platform and get all your questions answered by dropping us an email