How To Best Handle Long Wait Times In Your Contact Center
Although most companies will claim that "your call is important" to them, bad planning and lack of resources create a situation where long waiting times become the norm. A norm turning most customers to look elsewhere to meet their needs. Don't be the norm.
It doesn't always feel like my call is important
Most of us have heard the phrase "your call is important to us" many times. But, as a customer, we might second guess that phrase, as we sometimes feel we are put in a queue that feels like forever. And yes, sometimes it's out of the ordinary, but when long wait times become the norm, it comes down to insufficient resources and lack of proper planning in the contact center.
Even with good forecasts and accurate schedules, you're set up to fail from time to time. Why? Because the unexpected arrival of customer contacts is out of your control and almost impossible to forecast. You'll either have more customers contacting you, than you have agents available, or you'll have more agents available compared to customers trying to get in touch. In short burst moments, you'll see a perfect balance, but with a blink of an eye - the balanced scale will drop either way.
The whole customer journey
And don't forget, customers are not only contacting you after they have purchased one of your products, goods, or services. They are also trying to get hold of you before and during a purchase. And if you're not there to quickly respond to their questions, during any phase of the customer journey, be sure they will look elsewhere to find someone who will.
Four key metrics
During the day, you'll be dependent on real-time management. But there's a ton of metrics to get out of your contact center, so which one should you use?
The author of "Contact Center Management on Fast Forward: Succeeding in the New Era of Customer Experience", Brad Cleveland, defines four main metrics you should keep a close eye on;
Contacts in the queue – This is the real-time report that's most sensitive to changes and trends.

Longest Current Wait (Oldest contact) – This is a real-time report, but it behaves like a historical report. This report gives contact to the number of contacts in the queue. If there are far more contacts in the queue than expected, but the longest current wait is modest, you need to react as this is the true sign of trouble coming your way.

Service level, average speed of answer, and average time to abandonment – provide additional context to the number of contacts in the queue and the longest current wait. For example, if the service level is low, but contacts in the queue are 0, you've addressed the problem, and the service level will increase over time. You should consider adding other measures of the queue and customer behavior as needed.

Agent status – This is a supporting metric to see if you're leveraging your resources in the best possible way. For example, if there are few available resources handling contacts, it doesn't need to be bad if there are 0 contacts in the queue. However, you would like those resources to work on other tasks instead of waiting for the next contact.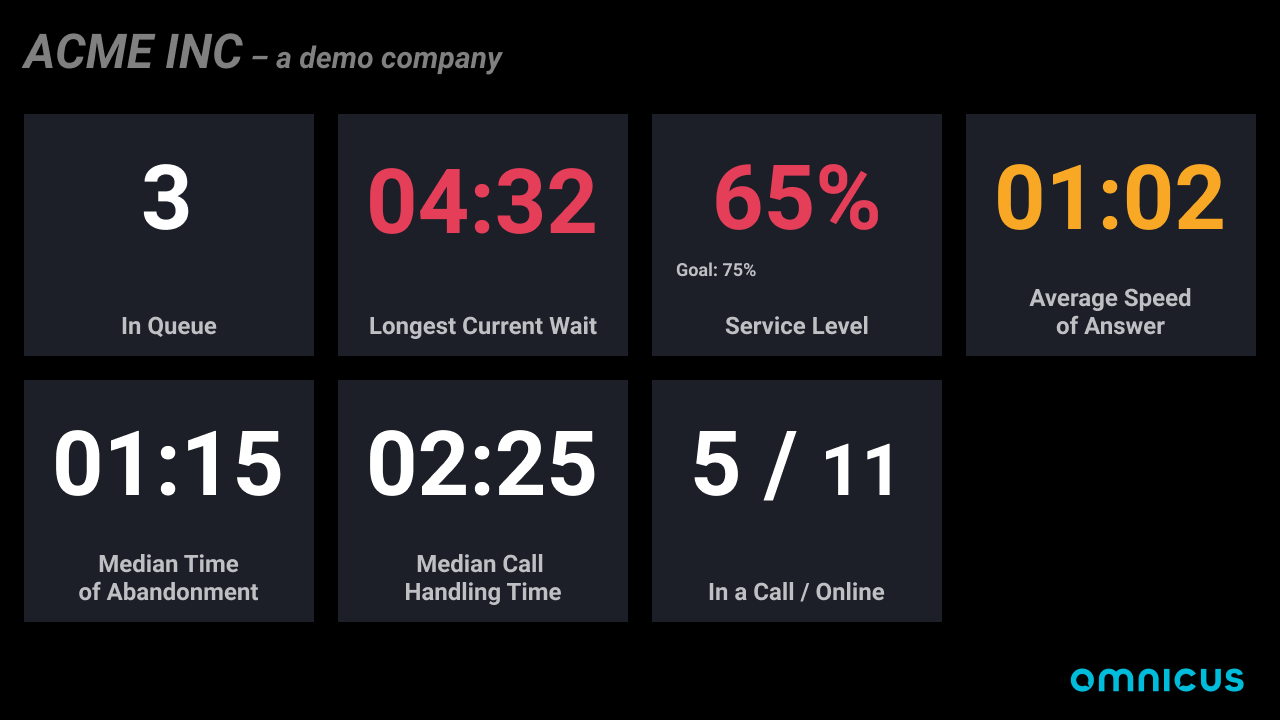 Create an escalation plan to be one step ahead of your customers
In addition to these metrics, Brad elaborates on the importance of having an escalation plan in place. Examples of real-time tactics include;
"Everybody help a customer."
Adjust breaks
Assist agents stuck in wrap-up
Postpone or move up flexible work
Triage channels and contacts by type
If you haven't already, I would recommend buying a copy of Brad Cleveland's book "Contact Center Management on Fast Forward: Succeeding in the New Era of Customer Experience".
Plan for the best. Prepare for the worst
Sometimes the volume of customer contacts is out of your control. It could be related to some of your staff being on sick leave, or that your marketing department decided to run a campaign and forgot to tell you about it. The result is still the same; an unbalanced relationship between the number of customer contacts and available agents within the acceptable waiting time.
Fortunately, there are several ways to meet these kinds of challenges. The most obvious one is adding more staff. However, in most cases, that's not an option when it comes to fixing the issues in a short-term perspective. But there are other options available also.
1. Add callback to handle long queues
An immediate callback can prompt callers when a long waiting time is detected, or the queue is larger than the defined KPI (Key Performance Indicator). This option will call the customer as soon as an agent becomes available. The estimated waiting time should be notified. After accepting the callback, the customer confirms the phone number.
Omnicus can provide immediate callback and can be configured as needed to meet your requirements.
This is a proven solution to iron out smaller and only less frequent capacity gaps.
For longer wait times, contact centers should turn to workflow-driven callbacks. It's essential to set the right expectations when customers are contacted and keep them informed through notifications. Omnicus can be configured to send SMS's to check the customer's availability. This is a far more effective approach than having an agent calling the customer, waiting for the customer to answer the call and in many cases not reaching the customer at all, only the customer's voicemail.
2. Add the option for setting up appointments
Appointments can be considered as an alternative. This could be a proper solution for taking calls that are more complex to handle. If your contact center is most busy during 08:00 – 14:00, you can schedule "long calls" to after 14:00, at the customers' request. This approach makes it easier to have adequate resources available during peak hours to respond effectively to the more straightforward issues at hand.
You can also consider a combination where you have a predefined number of resources dedicated towards scheduled appointments throughout the whole day.
Short wait times your number one priority
Interested in learning more about how Omnicus can help you get started? Use our contact form to schedule an appointment with us!
Get A Personalized Demo
Let us show you how we can help you make the contact center your competitive advantage.
Book Now
Phone-based customer support remains the most popular and critical customer service channel for companies. In fact, consumer reliance on phone-based customer support has increased by 17% since 2018. (CallMiner, 2020)
When 82% of consumers say the number one factor leading to an excellent customer service experience is having their issues resolved quickly (Source: ICMI), you should make short waiting times your number one priority!