35 Contact Center Statistics To Know in 2022
Poor customer service is a terrible business. In the United States alone, companies lose nearly $ 75 billion in revenue due to poor customer service.
If you do not have reasonable solutions for receiving and handling these customer inquiries across channels and customer journeys, the overall customer experience will be abysmal.
To ensure that you can create the excellent customer experiences that your customers today expect, you will need insight and analysis to take the temperature of your contact center.
Keeping track of contact center statistics and metrics is key to improving your productivity, profitability, and customer satisfaction.
In this article, we'll give you 35 contact center statistics and how they're affecting your business in 2022.
1. When a company makes customers feel appreciated, 76% indicate they'll keep their business with the brand, 80% say they will spend more with the brand, and 87% will recommend the brand to friends and family members. (Source: Forrester, 2021)
Today your customers can buy products from anyone, anywhere. That means that the true differentiator is customer service. Will you be there to support your customers when they need your assistance?
2. Companies that increased customer retention by 5% also increased their profits between 25%-95%. (Source: Smallbizgeniuz)
Once you've spent time, money, and efforts to attract customers, why not spend a little more time keeping your customers over time. It will definitely help your profits both short- and long-term.
3. It could cost between 5-30 times more to get new customers than retain the ones you already have. (Source: Finextra)
Spending all that money to gain new customers, but don't have a strategy in place on how to keep them? You should reconsider if your customer service is where it needs to be, to retain your assets aka customers.
4. Migrating to the cloud can improve call answer rates by 5%, while the Average Speed of Answer (ASA) drops by as much as 50%. (Source: RingCentral)
Cloud-based technology leverages the "unlimited" amount of availability for trunks and on-premise hardware restrictions. Using the "always latest" technology leverage your business to run more efficiently.
5. Cloud-based call agents are more secure and less prone to downtime in comparison to on-premise models. 91% of businesses that moved to the cloud confirmed this fact. (Source: Salesforce) Redundancy the "old-way" meant spending thousands upon thousands of dollars creating redundant systems. With a cloud-based contact center, you'll benefit from a "redundant native" environment.
6. 90% of contact centers that switched to the cloud did so for financial flexibility. (Source: Aberdeen Group)
This business model eliminates expensive capital expenditures (CAPEX) costs from the balance sheet and transitions to a much more manageable and predictable operational expense (OPEX).
7. An embarrassing 75% of a typical manual (agent-facing) support call is spent searching for client account information. (Source: IBM)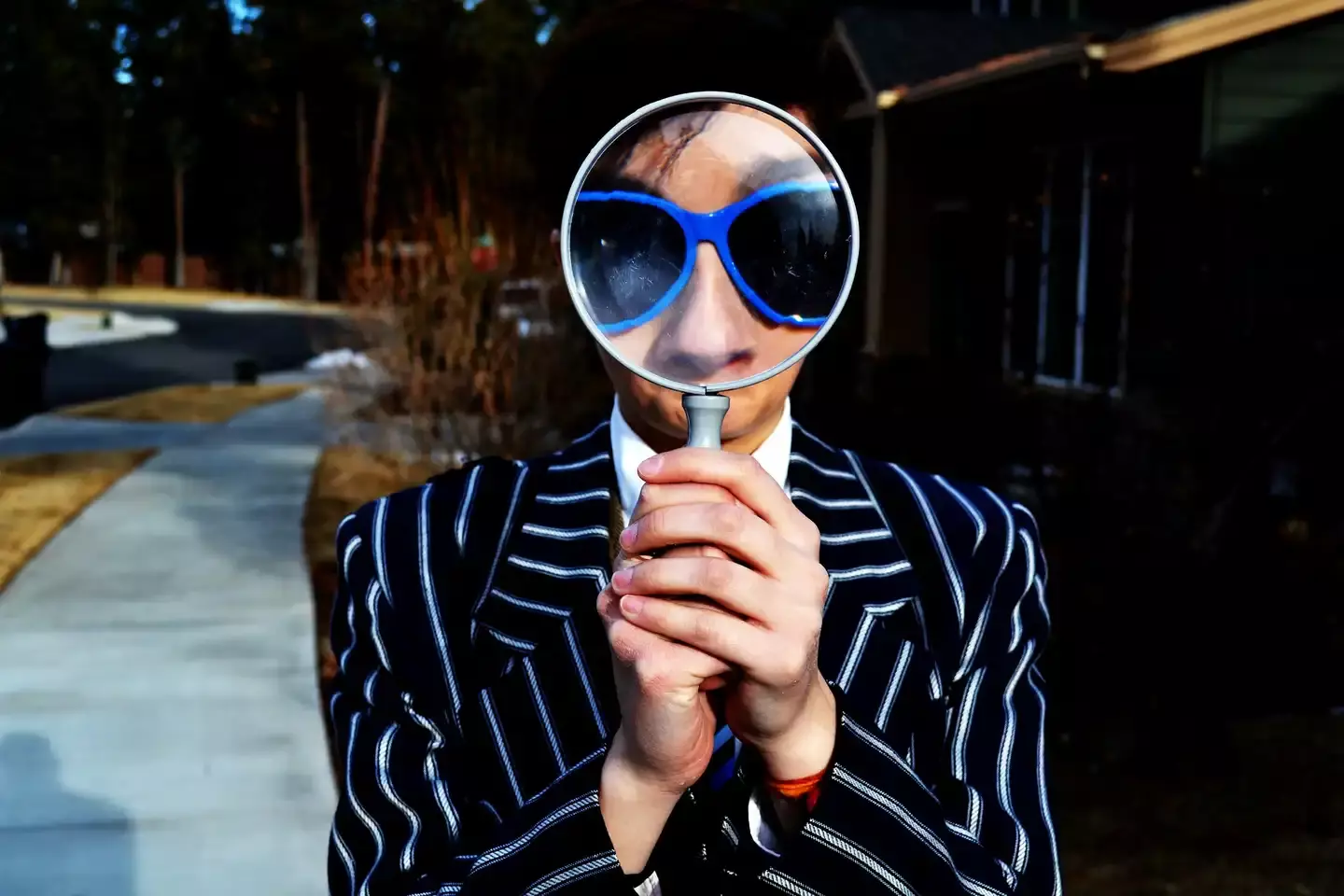 Tech silos are still one of the most difficult challenges to overcome. Make sure you connect the dots and have your systems and platforms work together so that they give you more time to take care of your customers.
8. 75% of consumers still prefer human interaction even as automated solutions improve. (Source: Customerthink)
The fact that a whopping 75% of humans want to talk to humans is no big surprise. Even though automated solutions are on the rise, we still need the human touch to provide empathy and personalized experiences we are custom to expect when we reach out to customer service departments.
9. 95% of consumers cite brand loyalty as being tied to customer service. (Source: Customerthink)
For certain industries, the product or service is a commodity among its customers. Customer service is your way of making a difference for your customers. By delivering true value through delivering a great customer service experience, you're set up to win in the long run. Just scroll back to #2 and you'll understand why!
10. More than 9 out of 10 consumers surveyed say they will not purchase from a company after three or fewer poor customer service interactions. (Source: Customerthink)
Mess up once, and you might be forgiven. Mess up twice and the customer might just put their money in someone else's product or service. Make sure you have insights into your contact center so that you're able to spot these trends.
11. 56% of consumers cite automated telephone systems as the most frustrating aspect of poor customer service. (Source: Customerthink)
The traditional "press 1 for accounting", etc is a thing of the past. In today's contact centers you're able to customize and personalize the customer service experience to tailor the experience to where your customers are in their journey.
12. The number of calls recorded as "difficult" spiked by more than 100% from the day a pandemic was declared by the WHO back in March of 2020. (Source: HBR)
External factors that are out of the contact centers control might spike the number of difficult conversations. Make sure you have the insights to spot the trends and provide adequate training for your agents and advisors.
13. Call hold times increased by 34% during the pandemic. (Source: HBR)
Handling more difficult calls than normal during external factors also means that insufficient training will result in longer wait times. Take a look at "Hold Time" trends in your contact center to see if you're in trouble and need to take action.
14. Calls escalated up the chain of command also rose by 68%. (Source: HBR)
With the lack of training, both the agent and your customer will have a difficult time getting issues resolved. The consequence of poor training is escalation to a manager, which again takes effort and time away from what everyone should be doing. As a direct result, your customers might churn as well.
15. The number of messages sent by customers to businesses via Facebook increased by more than 100% between 2019 and 2020. (Source: Facebook)
Don't treat existing or potential customers differently just because they contact you via social media. The increase of interactions coming from these channels is just as important as if they use traditional channels like email or live chat on your webpage. Don't create new silos just because you might consider it as a new channel and not part of your plan for executing your contact center access strategy.
16. 70% of customers have a more favorable view of brands that offer or contact them with proactive customer service notifications. (Source: Statista)
Are you able to spot trends or events before they affect your customers? If you can, but haven't figured out why and how then you should definitely make it a priority as 70% of your customers will love you for doing so.
17. 59% of customers have a more favorable view of brands that respond to customer service questions or complaints on social media. (Source: Statista)
As with #15, the increase of the number of messages has doubled, and your customers expect you to handle their queries on the platform of the channel of their choice – not yours.
18. 46% of customers expect a response within an hour for social media questions or complaints. (Source: Statista)
There are some benefits of moving the conversation to social media. It's considered a real-time channel, but while you on phone calls or live chat have seconds or a few minutes before a customer hangs up or leaves your site, you can get a bit of a breather using social media, as expectations on when your customers will get a reply is lower. Use to your benefit!
19. The pandemic has changed consumers' preference for communicating with businesses: 51% still preferred to use voice call to contact companies for customer service, 18% through email, and 11% via other means such as letters, social media posts, and push notifications. (Source: Vonage, 2020)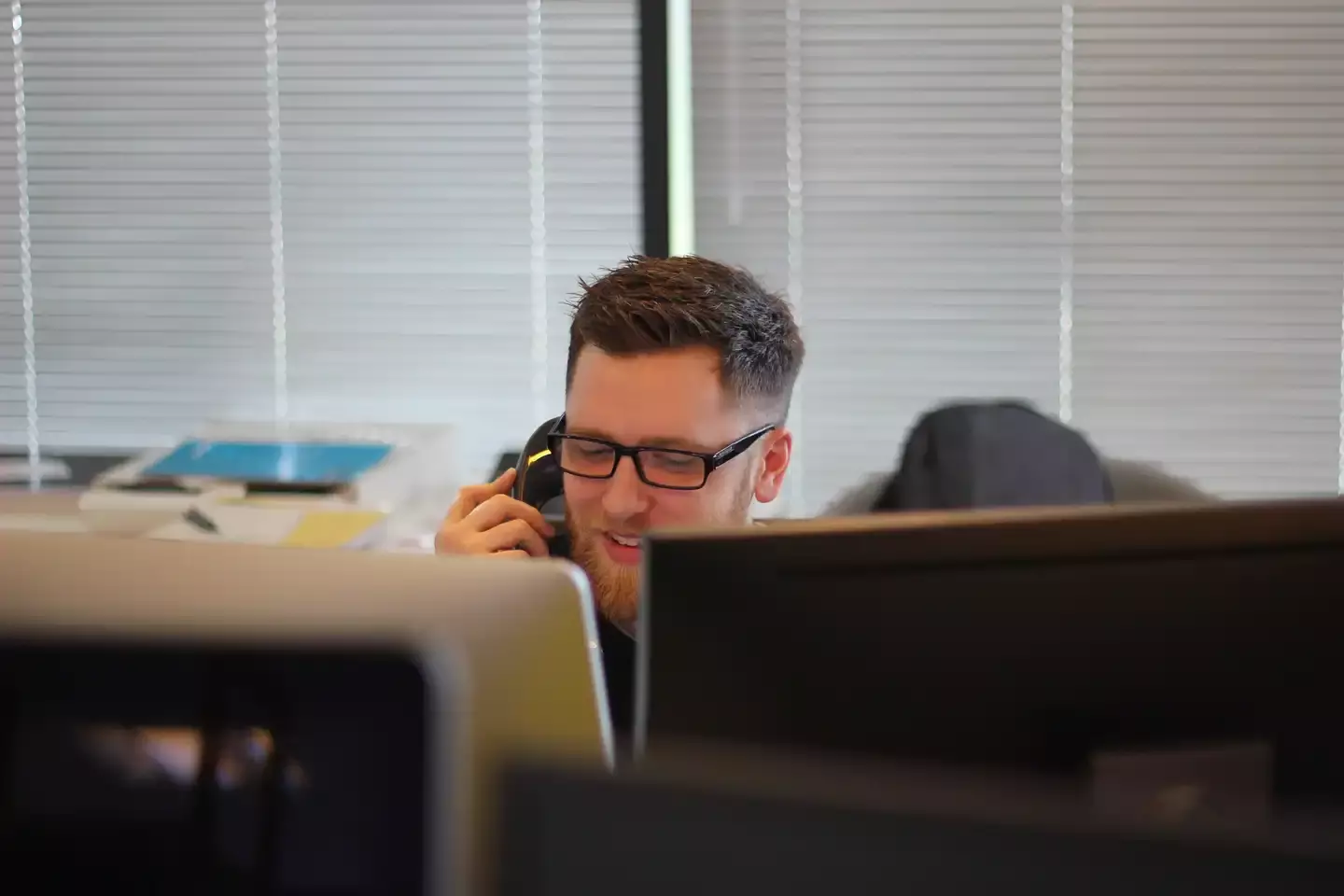 20. 76% of customers are calling on the phone when contact customer service. (Source: CFI Group)
21. Despite bots and automation, conventional technologies like the telephone and email will account for 81.5% of the total contact center inbound interactions. (Source: Call Centre Helper, 2020)
While digital channels and automation are on the rise, the majority of customers that still need to contact your business are using phone calls in doing so. That means the complex issues that still need a drop of empathy and the human touch are more important than ever.
22. 92% of customers try to resolve an issue before contacting customer service. (Source: CFI Group)
Customers do not want to reach your business at all! Well, not exactly, but almost everyone wants to try and solve it for themselves. If you're not designing those digital customer journeys correctly, your potential and existing customers might find someone else to satisfy their needs.
23. 68% try to solve their issue on the company website or mobile app before reaching out to customer service. (Source: CFI Group)
Out of the 92% who try to resolve issues by themselves, a total of 68% visits your website or app in doing so. Make it count!
24. One in three (36%) actively share details of the customer service experience and 50% do so on social media. (Source: CFI Group)
Monitoring your brand on different social media platforms is important as 50% of the details shared about your company exists on these platforms. What you do not know might actually harm your bottom line.
25. Retention rate for at-home agents is 80% versus 25% for in-house. (Source: Pipkins)
Are you in a position to provide flexible work hours and work locations? If you haven't noticed, we're all doing it during this pandemic and we also might not want to come back to the office 100% once the pandemic is over. Consider if a hybrid approach might be relevant for your contact center and see retention rate sky-rocket.
26. 49% of consumers, on average, use three to five different communication channels to contact customer service. (Source: Microsoft Dynamics 365, 2020)
Are you all in on the omnichannel contact center? Remove the silos and make sure you're able to provide a 360-degree view of your customers no matter what channel they use to contact your business. A single unified view is the way to go.
27. 61% of callers feel that an interactive voice response (IVR) system has a bad effect on the customer experience. (Source: Small Business Trends, 2019)
Are you able to personalize the IVR experience for your customers? Not all options in the IVR need to be presented to all customers all the time. Digging deep into menu after menu is frustrating, especially when your customers expect that you know something about them and why they are contacting you. Make it personal!
28. Because of the Covid-19 pandemic, two-thirds of customers are using video chat more than they did. (Source: Vonage, 2020)
Video has risen to be a new channel for contact business where in-store visits are hard due to the pandemic. Are you able to add this feature to your existing contact center? Make sure you're not building another silo when you add videoconferencing to your customer interactions.
29. The use of Instagram to message businesses increased by 75% during the pandemic. Likewise, Facebook Messenger experienced a 20% increase while the app Line gained 20%. (Source: Vonage, 2020)
As more of the business has moved online due to the pandemic, your customers are using those social media channels they prefer. Make sure your contact center access strategy is up to date to meet your customers where they are.
30. 9 out of 10 consumers want an omnichannel experience with seamless service between communication channels. (Source: CX Today, 2019)
31. 75% of consumers look forward to a consistent experience across multiple engagement channels–social media, mobile, online, in-person, or through the phone. 73% will likely change brands if they don't get it. (Source: Salesforce)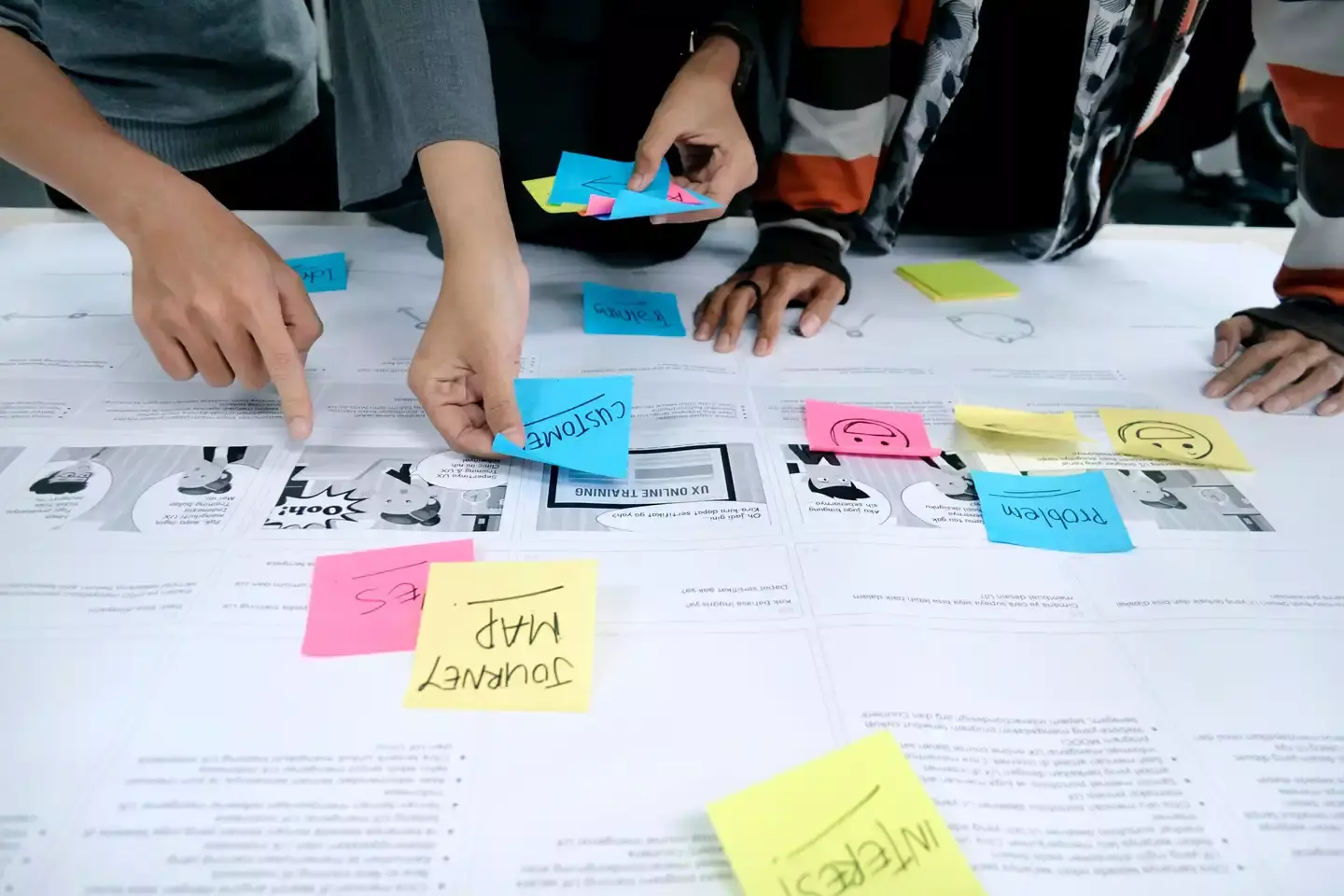 32. 89% of customers are retained by companies with strong omnichannel customer engagement. (Source: Invesp, 2019)
Channel hopping and switching channels based on the time of day and mood of your customer has become the norm. You need to make sure that all channels are available on the same platform as we have in Omnicus. There is nothing more frustrating than for a customer to have to repeat themselves due to channel hopping, or that the contact center doesn't know about their history with your business.
33. When a customer's problem is resolved on the first call, only 1% is likely to go to a competitor as compared to 15% when the issue is not addressed sufficiently. (Source: VOIP-Info.org, 2020)
Make sure you train your agents appropriately and give them the empowerment they need to solve issues right then and there. It will pay off in the long run, with happier customers and employees that feel they are able to make a difference in the day-to-day.
34. 80% of calls answered within 20 seconds represent the global metric for service level in a call center, while the average speed to answer is around 28 seconds. (Source: Cloudtalk, 2020)
The golden "80/20 rule" doesn't have to be the standard. What is right for your business and your customers isn't a standard. You can gain insights into what is right for your contact center by digging in your analytics and finding what the right numbers are for your business.
35. 95.7% of contact center professionals view customer satisfaction as the most important call center metric. (Source: Call Centre Helper, 2021)
What measures are you using in your contact center? CSAT might be the most important metric and looking at supporting metrics as Average Handling Time and Average Speed of Answer (and more) will help you understand why and how CSAT metrics may change over time.
Get A Free Demo or A Strategy Session
Let us show you how we can help you make the contact center your competitive advantage.
Book Now
Are you looking for new ways to improve your customer service experience, we're here to help. We provide you with everything you need to manage your omnichannel contact center more efficiently. Because life is too short for bad customer service experiences.