Product update: New reporting engine, Dialogflow integration, keyboard shortcuts + More
We've released a bunch of new beta features to our platform this month, and we're looking forward to your feedback.
New reporting engine
We've introduced a new reporting engine to Omnicus. To comply with our customers demands and needs we have now released the intial version of the Omnicus reporting engine.
The new engine provides insight into conversations between agents and customers with the ability to drill down from top-level KPIs to an agents individual performance. As we move forward we'll apply more metrics to the engine and also apply UI updates along the way.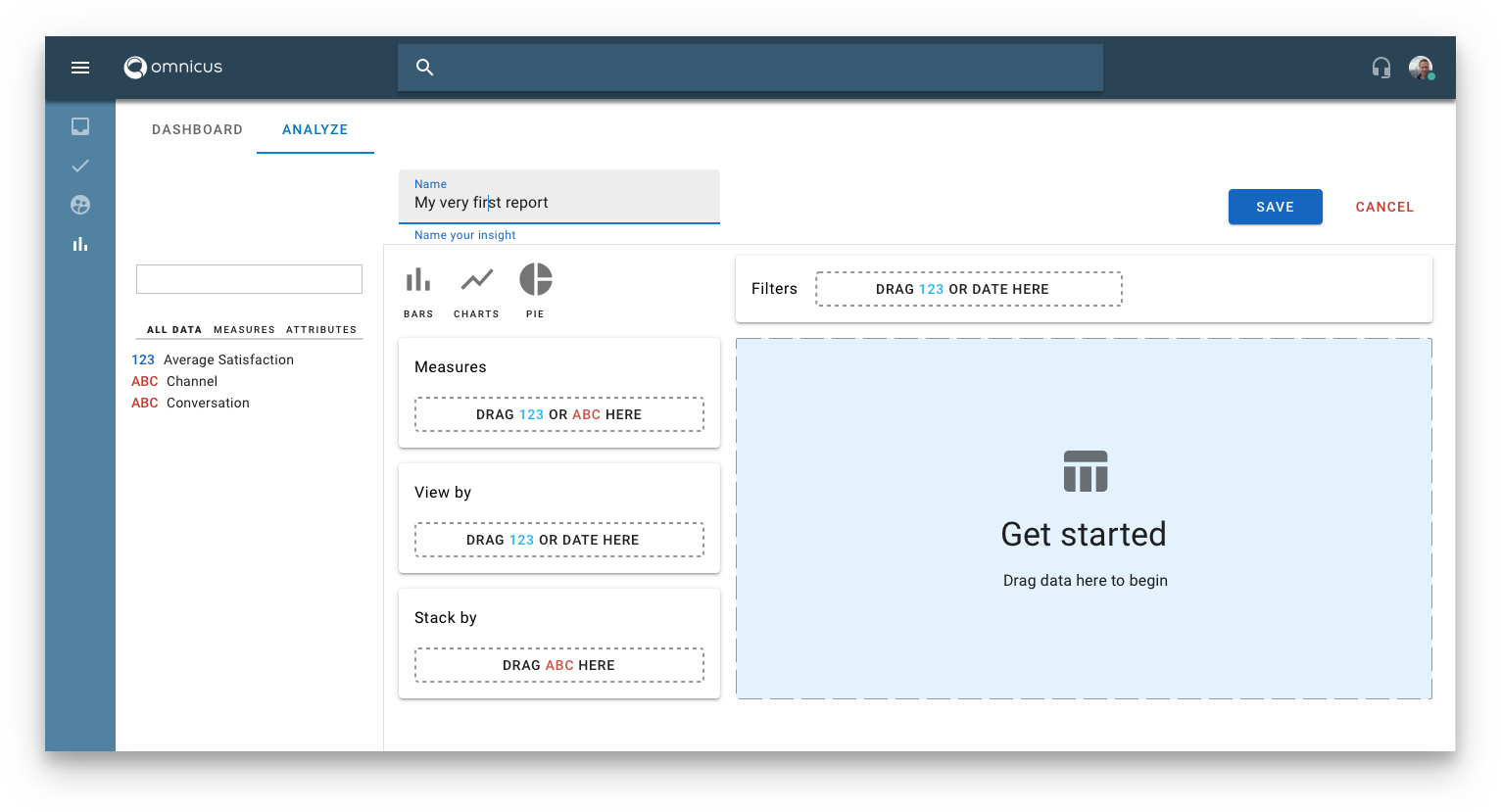 Dialogflow integration
Give your customers new ways to interact with your company by enabling a text-based conversational interface, such as a virtual assistant, powered by AI.
Connect with customers on your website, mobile app, Facebook Messenger, or other popular platforms and devices.
Take action automatically based on input and handoff interactions to agents while maintaining conversational context.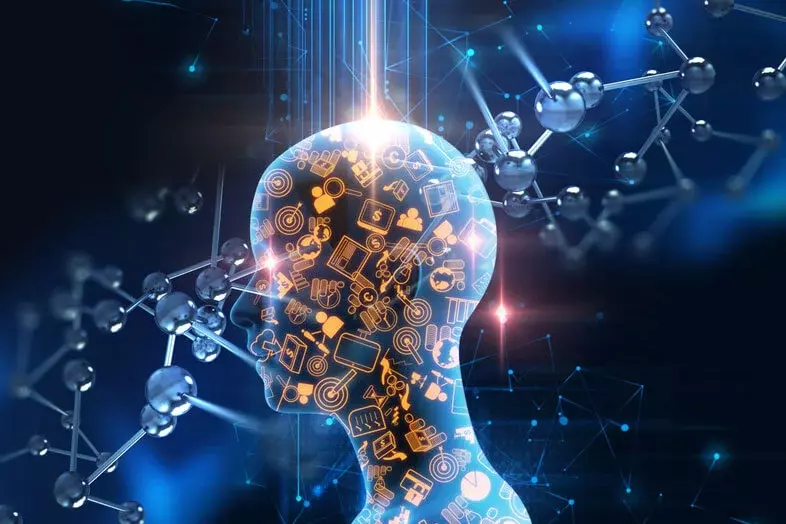 Keyboard shortcuts
We've now started adding keyboard shortcuts based on your feedback to make you more productive when using Omnicus.
In April we updated the workflow for when your agents adds labels to a ticket:
Press "L" key to open labels
Search for your desired label
Hit enter key to select it
Search for some more labels and apply them with enter
When your done, hit CTRL + S (to save)
The labels will then be applied to the ticket.
FYI; we've also added a global ESC shortcut to remove focus wherever you've set focus in the agent UI.
Updates to the wallboard
Wallboards can be set to show important information happening right now, such as the queue, but also positives such as KPI-related information that the agents/managers might be targeted on, such as abandoned calls and average time to answer.
This set-up gives managers key information as they "walk the floor" instead of when they are sitting at their desk, so that they can act/react accordingly.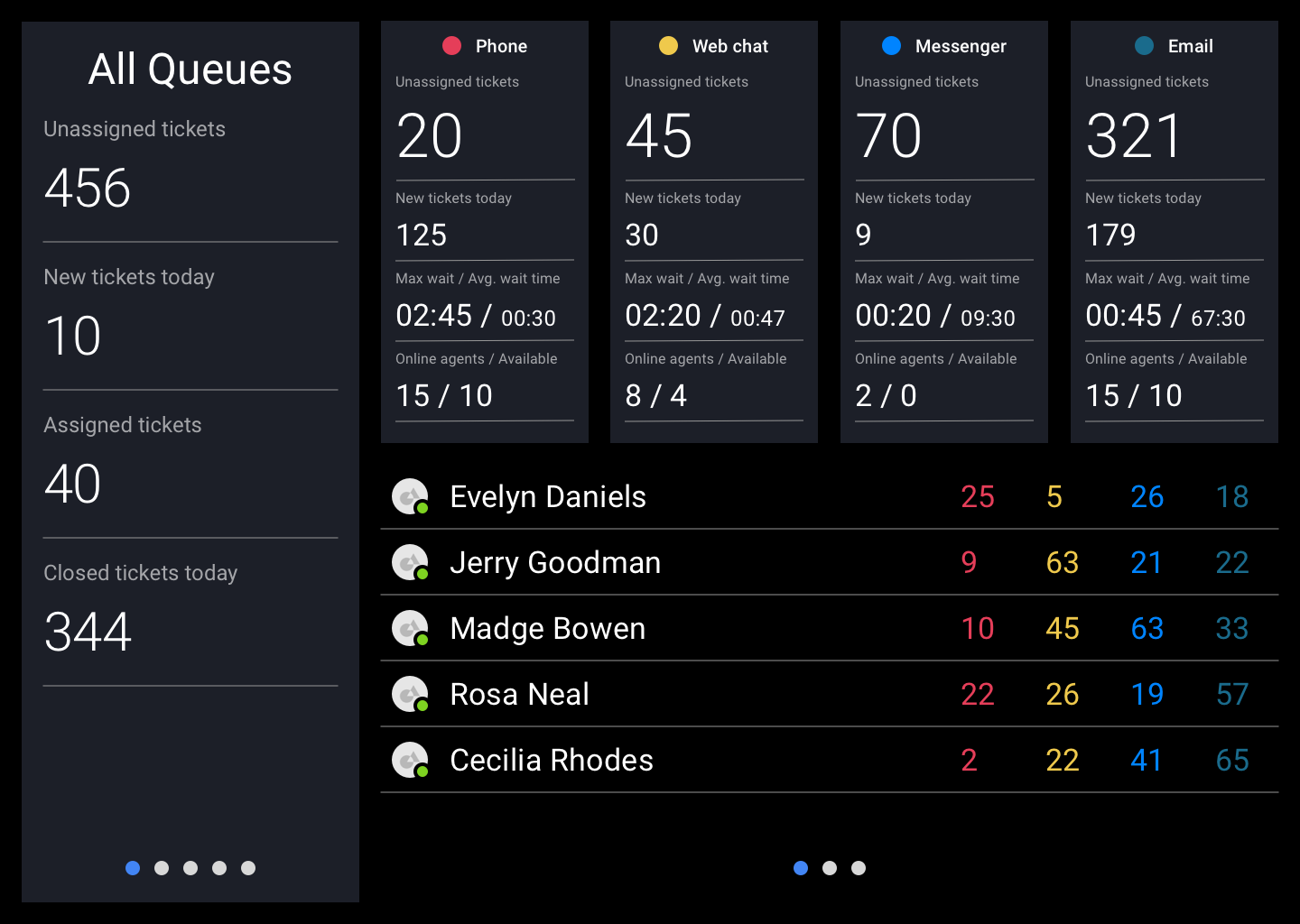 Under the hood updates
As always, we've done some maintenance under the hood which you'll never see, and some small bugfixes as well.
Need any help with Omnicus?
New to Omnicus? Get a full tour of the platform and get all your questions answered by dropping us an email