5 Ways to Find The Right Contact Center Platform For Your Business
There is no doubt that a contact center is a must-have for any growing business.
As your business has grown, you've probably added more and more touchpoints and software to meet your customer's demands and expectations. This approach often ends up with having one solution for phone calls, another one for live chat, several more for messaging, a separate solution for email, and of course, a different solution for handling your Facebook business page.
There comes a time when you begin to ponder, "What if we had a better way to handle all these issues? We could train qualified professionals and give them access to the information they need. We'll hire specialists to help our customers with their questions. And we'll put in a system for documenting contacts and logging critical data. We'll develop quality processes for coordinating with the rest of the organization and safeguarding information".
Your contact center is born!
But, choosing the right contact center for your business isn't easy.
In addition to solutions and technologies, you also have to consider;
Deployment options
Ability to customize to your needs
Cost
Scalability
Business value
But how does all of this meet your business needs?
You need to make sure that you evaluate your business needs and then match them to the features and solutions offered, your budget, and decide whether or not you need all or only some functions that your contact center provider is offering.
It's a lot of work, and that's why we've created a list of practical tips to help you choose the right contact center platform for your business.
Five things to consider when choosing the right contact center platform
First of all, never start by looking at features, the bells, and whistles from a provider. You should instead concentrate on your own needs and business priorities.
What results are you looking to achieve with your contact center?
A good start is to create a list with the following;
Clearly define what results you would like to see with a new partner
Outline the necessary steps you need to take in your buying process, who needs to be involved, as well as your budget
Consult with employees, make sure their wishes and desires are heard
Consider whether or not you need to transfer any current data; will it provide enough value to make the investment?
Make sure you get multiple offers and perhaps seek professional advice
Starting with this list, you'll know why you need a contact center platform, and the next steps are figuring out what you want in a contact center platform.
Here are 5 things to consider when choosing a contact center platform.
1. Decide on contact center deployment; cloud vs on-premise
No matter what you decide, any option has its pros and cons.
With a cloud (CCaaS) solution, you don't have to worry about a server or technical expertise on your side. You simply use your browser, and you're good to go. Your vendor provides what you need to manage your day-to-day operations – at least on the tech side of things.
The old saying, but you need to be online at all times, is no longer relevant as a con. Most businesses need to be online every day, all the time. No internet, no business.
However, with an on-premise solution, you "own" the software, and it's hosted in your own data center. You'll have direct access to any internal servers if you want to integrate with other platforms or solutions in your data center.
The cons; you're IT department needs heavy involvement as they are responsible for uptimes, etc. You also need to purchase hardware and software and software upfront. However, there are no recurring subscription fees.
2. Know what results you would like to achieve
No business is alike, except the fact that everyone is looking to achieve better results each year.
How results will progress over time will continually change. That's why you need a flexible and scalable contact center platform. Committing to a set of standards that are basic or inflexible is not your best choice.
As your business keeps growing, your needs will change for your contact center as well. Therefore you should make sure your contact center partner is prepared to grow with you.
The features available in a cloud-based contact center are many. Even though you might not need all the bells and whistles today, make sure you understand what a future upgrade might cost. In Omnicus, we have a simple, straightforward pricing model where everything is included from day one.
The critical thing to remember is; choose a contact center partner that can adapt to YOUR needs and provide you with the results you aim to achieve.
3. Make sure integrations with other applications are simple and straightforward
This might perhaps be one of the most important things when choosing your new contact center platform.
You need integrations to help streamline your processes that are currently stealing time in each and every interaction.
So what are the integrations you should evaluate?
Example #1;
Your retail/e-commerce business uses Microsoft Dynamics (or equivalent) to manage orders, invoices, etc., from your customers.
Now, when your customers contact your business, grabbing data from MS Dynamics is valuable because, in doing so, you'll be able to provide a personalized experience for your customers. Your customer support reps will also have handy information at their fingertips to help speed up any processes that need to be handled by them.
Example #2;
Your business is a parcel delivery service. So the majority of customers contacting you is having some sort of issue with their delivery.
Now, when they reach out to your contact center, having information handy with tracking numbers, parcel information, expected delivery, etc. is something that can help speed up the process by either automating the process using AI or just having it handy whenever there is a need for a human agent to be involved.
Either way, integrations will help you save time in each of the occurrences — both for your customers and for your staff.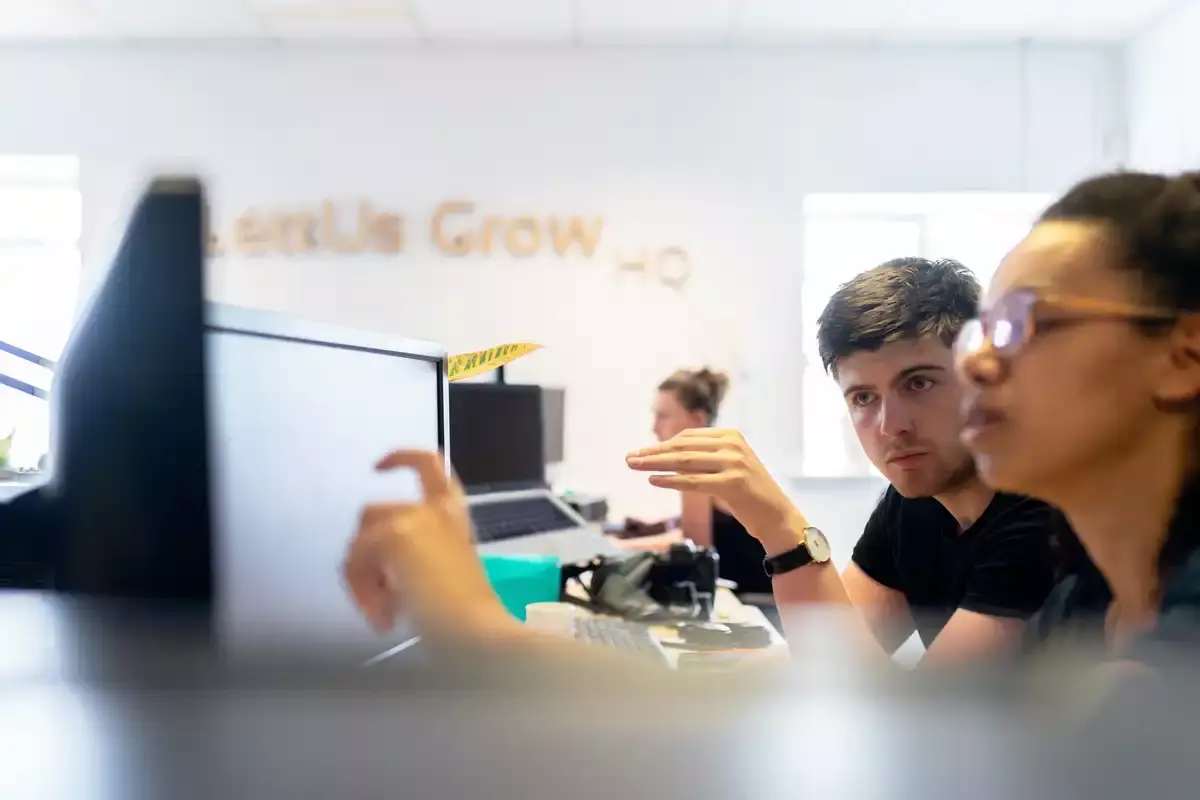 And on top of that, your analytics and insights will have better data quality than before because there should be fewer human errors than back in the day when you entered every type of data manually.
Do you see how this will help your overall efficiency?
4. Request a demo
You should never judge a book by its cover, nor should you do your contact center partner. Take it for a spin through a personalized demo.
Getting the best results in your contact center often starts with a personalized demo.
During the live demo, you're able to ask whatever questions you might have about how different bells and whistles can provide the results you're aiming to achieve.
We always recommend inviting at least two vendors to the party so that you can compare offerings to the results you're seeking!
5. Check whether training and consultation is available
Your contact center platform might not be a success if not the proper training is in place. It's key to getting off to a good start.
So when you sit with the quotes in front of you, make sure that costs for training are included. This is the part where you differentiate between a vendor and a partner.
A contact center is not a set-and-forget implementation. It needs constant nurture and care. That is true for the users and the tech side of the setup.
Getting updates and upgrades without scheduling downtime or paying huge fees is part of a modern contact center platform delivered through the cloud – also known as Contact Center as a Service (CCaaS).
Your vendor should be available for consultation and offer you reliable customer service (get it?), or else it will hurt you and, of course, in turn, hurt your customers.
Conclusion
Your contact center plays an important role before, during, and after a customer has made a purchase.
No matter the size or industry you operate in, it's always essential to map out your needs, requirements, and your budget to find the solution that can provide you with the right results.
Remember, your needs today are not the same as your needs in the future. Make sure your contact center partner can join your path to the future.
We're here to make sure you are able to truly deliver outstanding customer service experiences.
Get A Personalized Demo
Let us show you how we can help you make the contact center your competitive advantage.
Book Now